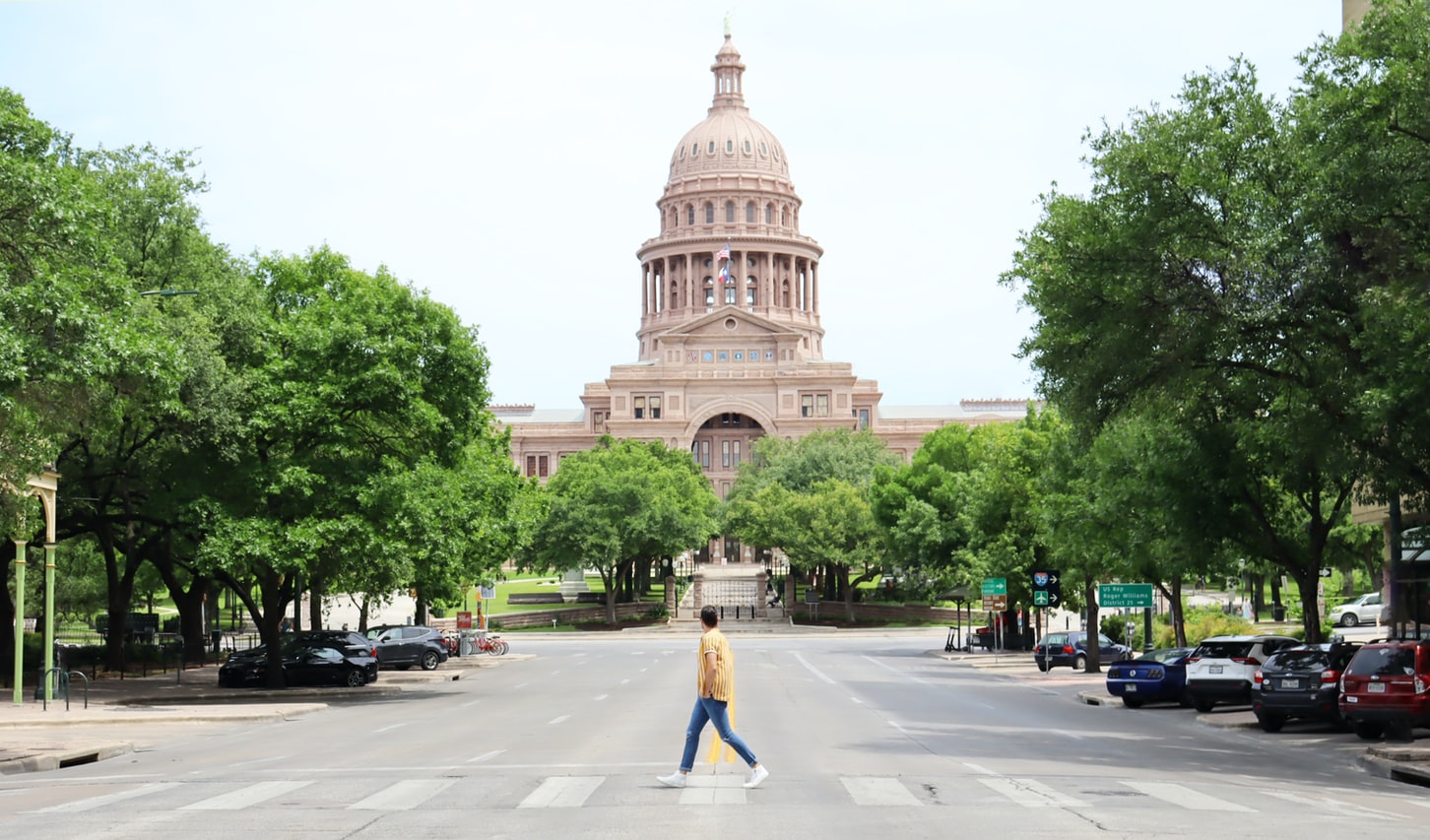 My Favorite Places in Austin (and the Texas Hill Country)
I'm a Houstonian, born and raised. However, every summer (July 4th specifically) and New Years I spent in Austin, Tx with family friends. So while I didn't grow up in Austin, it's always felt like a second home and at the ripe old age of 19, it did become my home. For 3 years. In those 3 years I got to know Austin and the surrounding Hill country quite well. So with that all being said, I would like to share some of my favorite places and things to do in and around Austin. As usual, they will be in no particular order (I hope you're beginning to see the "random" trend however I will break them into categories….)
Outdoor things
Town Lake (or as it's been renamed "Lady Bird Lake" but I'm going to keep calling it the name I grew up with)- Austin is much more condusive to outdoor activities than Houston. It has a much more varied terrain making it more fun by default (At least in my opinion). Town Lake is the product of a damming up part of the Colorado river and is excellent for SUP, kayaking, Canoeing. It has a slight current but nothing major.

Town Lake gets 2 mentions. For the Lake and for the AMAZING jogging and bike trails around it. On one side it's known as "Auditorium Shores" in reference to the original music venus on that side (and Austin being the Live Music Capital of the World). There great works of art, epics bridges and awesome places to eat along the way. Town Lake is the Shit.

Barton Springs/Barton Creek Greenbelt– These are two completely different places but they are fueled by the same source. in Austin there is something called Edwards Aquifer. A MASSIVE underground water source feed by rain and cooled to a nice 65 degrees (jfyi- since it's fed by rain, it's only as good as the rains that year)

Barton Springs– Barton Springs is a HUGE and I mean Texas size Huge natural pool made by the springs. The bottom is all made of rocks and houses an endangered salamander that only lives here. After laying out sunbathing during the scorching texas summers on the green hills on either side of the pool, nothing feels better than jumping in to a cool 65 degrees (although I admit, the only way to aclimate to that water is jumping straight in, going in slow only makes it worse)
Barton Creek Greenbelt is a winding pseudo river/creek again feed by the aquifer and rainfall. The greenbelt can only be accessed by hiking to and there are many different points along the way such as Sculpture Falls. The water falls over rocks in the majority of places but is shallow enough in parts to sit and deeper enough in parts to jump off the water falls. It really is quite beautiful.

McKinney State Falls– McKinney is a pretty awesome state park just outside Austin, if you are coming from the east. It too has waterfalls which again depending on the rain can be quite epic or rather dry. Walking through the majority of the park feels like you're on an alien planet because its all limestone and granite. It has some old Indian rock shelters as well. It's a really good place for a hike.
Mt Bonnell– Mt Bonnell is the 2nd highest point in Austin and with a hefty staircase carved out of the mountain to get the the top its a nice place to exercise and get one of the best views in Austin!. It overlooks the Colorado River and some of the most expensive houses in Austin. Across the street there is a park that has peacocks. It's definitely worth a stop. Sunrises and Sunsets here are a must see.
Spicewood Springs to 360 Overlook– Spicewood Springs Rd is for lack of better words, freaking AWESOME! It's quite a steep drive up to the top of the road and then a nice fast descent! For like one or two seconds your stomach is in your throat so if you like free roller coasters then you should definitely take this route. As you come out of the roller coaster, you will cross the Penny Back bridge. Once on the other side you'll find the entrance to another small hike to the 360 over look. The highly unoriginal name pretty much describes what it is. A great view of the colorado river and the 360 loop around Austin. The sunrises/sunsets here aren't half bad either.
Krause Springs– Krause springs has been around since the 50's. I have a photo of my mom there back in the 70's. It's located northwest of Austin and is a semi-natural spring fed pool (some parts of it are man made). There are waterfalls and rope swings. The pool is surrounded by HUGE oak tree trunks. It's really quite a utopia.
Longhorn Cavern– Longhorn Caverns is also northwest of Austin. The caves were created by an ancient river cutting through the rocks and have left us with an awesome cavern system. The caverns has been used by Native Americans, Confederate Soldiers as well as outlaws who hid moonshine during prohibition. Deep inside you'll find an area that was used as a speakeasy as well as a place that they've held concerts (the acoustics are AMAZING). From 1934 to 1942 the CCC under Roosevelt made paths, excavated areas on built an observation tower. It's a hell of a lot of fun to explore.
Enchanted Rock– Enchanted rock is sort of an anomoly. It's this HUGE pink granite rock in terrain made of sandstone, limestone and shale. At the top of the rock you will find little ecosystems with plants. Enchanted rock is the second highest place in Texas and its a great challenging hike with rewarding views.The nearest "big city" is Llano but really Fredericksburg. A charming little german town in Texas.
Gruene, TX- Gruene is a little town on the Guadalupe river. In the summer after really good spring rains, people flock here to tube the river. You get a cooler and a bunch of friends and just float. The name is pronounced just like the color "green" but because this area of Texas was settled by German, Dutch and Polish immigrants many of the names of the cities in the area derive from those languages. My favorite place to eat in the city is well one of the only places to eat. It's called the Grist Mill. It's a restaurant over looking the river in the remnants of an old cotton mill that used to be run by the river water.
Hamilton's Pool– Hamilton's Pool is freggin neat! Now it's a partially covered (or exposed) spring fed pool. It was once fully underground but the majority of the cave crumbled and now only a partial wall exists. It's technically in Burnett, TX which is about an hour from Austin. Great place in the summer and to hike around.
City Things and Eateries
University of Texas Campus– UT was my home for 3 years. I lived on campus and slept on campus even when I didn't live on campus. A great deal of my favorite memories revolve around the shenanigans that occurred on the campus. I first fell in love with UT on one of my summer trips there as a child. And the love affair hasn't died.
Austin has fantastic places to drink coffee, eat food, have a drink. One of my favorite things about austin is the cluster of resturants on Lake Austin (yet another lake made by the damming of the Colorado river).

Motzart's is a local coffee shop with the coffee beans roasted on site. Not to mention their on site bakery isn't half bad….They do a bang up job honestly. They also have wifi so when the weather is good, you'll find a good deal of students here doing homework or studying.
Cain and Abel's– Cain and Abel's has several locations around Austin and is your stereotypical bar with bar food and drinks. They have a good selection of liquor so if you've been studying all day at Motzart's, walk over to Cain and Abel's for a decent burger and good deals on beers.
Hula Hut– The Hula hut is an Austin original and staple. It's a bit ironic that the theme is Hawaiian but are known for their pretty good Mexican food. And their drinks they serve in a small fish bowl. I took my mom and aunt here after my graduation (I still don't know why I had to stay sober instead of drinking like all my other fellow grads… there are these amazing things called cabs!)
Kerby Lane- Kerby Lane has two locations (many of these places do) but what's special about Kerby Lane is it has a University location. It's just a few blocks from anywhere in the university area. It's queso that of legend and it's the drunk college student's upgrade (way upgraded) Taco Bell (or whatever else you eat when drunk). But they also have the most kick ass Mimosas and Gingerbread Pancakes!!!

The Oasis– The Oasis is pretty damn famous. Not because of their food but because of their PRIMO local. It's about a 30 minute drive from downtown Austin to Lake Travis and has world renown sunsets. The resturant is made up of many decks on many different levels and provides some of the best views while dining. Their drinks are good too.
Cafe Medici/SpiderHouse– These are two local coffee shops. Neither are known for their views but for their quirky austin-ness. Scores of students visit the several locations of Cafe Medici and the one location of Spiderhouse in Hyde Park to study. I recommend both.
Stubbs– Stubbs is world famous! For two reasons but mostly just one… Stubbs is a BBQ joint but on most nights they also have some of the best live acts playing in Austin. It's hard to argue with or say no good music and good BBQ.
El Arroy's– El Arroy's sign is world famous but their Wednesday Margarita's are locally famous. Managment always seems to come up with something clever and on point to put on their sign and their $2 10oz frozen margaritas are a hit among, well everyone.
[Best_Wordpress_Gallery id="14″ gal_title="Austin/Hill Country"]