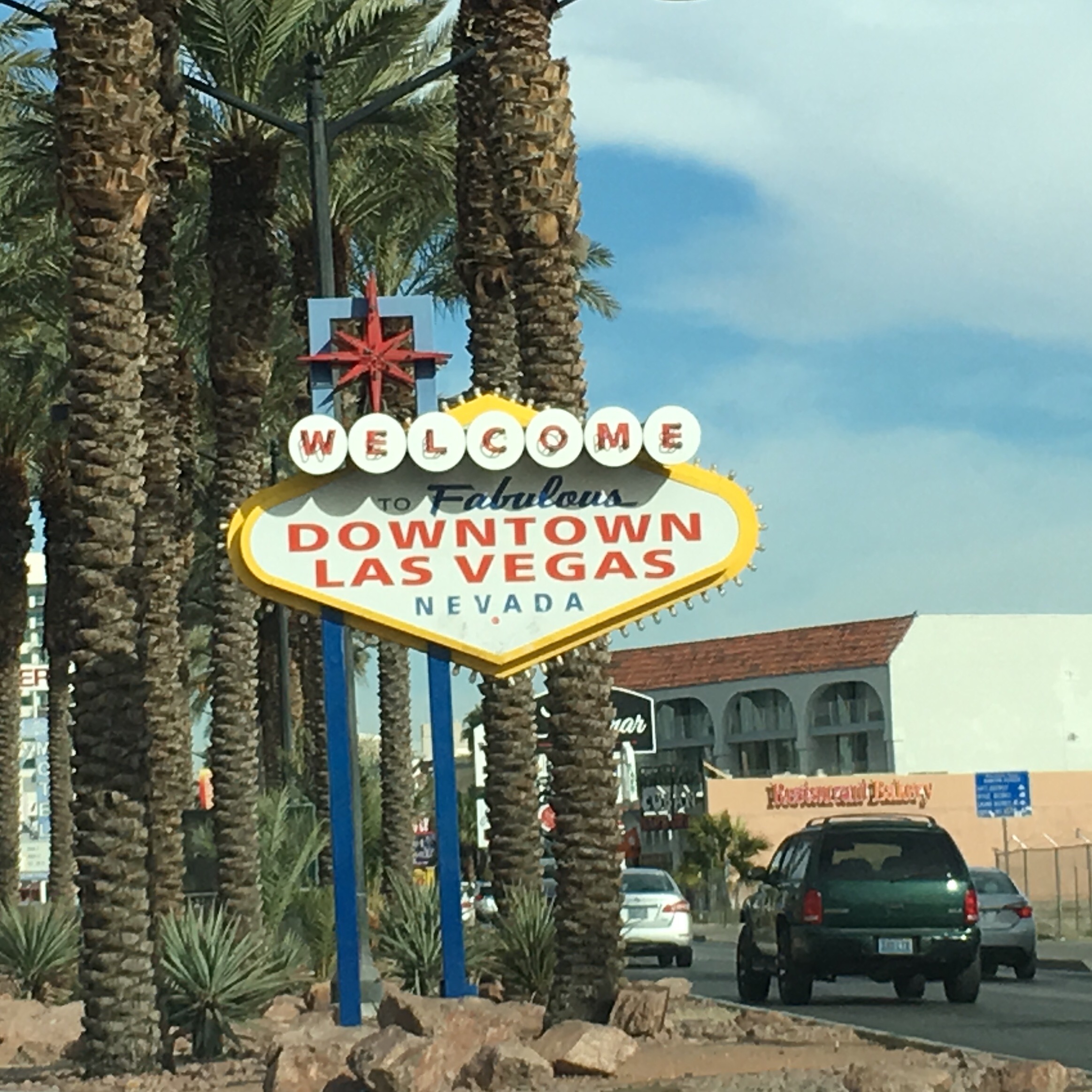 Mostly Non-Touristy Things to do in Vegas
I was in Vegas a few weeks ago for a trade show for my company. Well I should say, I was there to set up the booth and drive people around but that was the extent of how much work I actually did, which was totally fine by me.
I'd never been to Vegas. I never had a raging desire to go. I'm not a huge drinker or big on gambling (I don't see the point of wasting money with no guaranteed return of some nature) so Vegas was never on my bucket list. HOWEVER things near Vegas were definitely on my bucket list.
So instead of doing ALL the stereotypical things one does in Vegas (shows, gambling, drinking, anything "The Hangover" related) I did the opposite….. I kept it as inexpensive as possible and as original as possible. Here are the things I recommend doing if you aren't down for all the excess that is Vegas.
Neon Graveyard/Museum– I could't possibly care less about gambling as previously stated but since casinos are a HUGE part of Vegas since it's inception, I wanted to know more about these places, even if they didn't exist anymore. A great place to see and learn about some of the history of Vegas is at the Neon Graveyard. The Neon Graveyard has bought, restored and exhibited neon signs from as far back as the 1920's in Vegas. The tour guide walks you through the signs and tells you all the interesting stories about them. Being a history nerd, I really enjoyed this.
Casinos (Just passing through)-While I didn't want to gamble or drink, I did want to see what these big casinos were like. What the hype was all about so one or two nights, I decided that instead of staying in my room and watching the Bellagio Fountains from 47 stories up, I would get out, walk the strip and go into one casino just to look around. To be completely honest, I got lost in Ceasar's Palace and had a mild panic attack I would never find my way out. Spoiler alert- I found my way out.
Vegas Tattoo Club– As cliche as it sounds, I would have gotten a tattoo at the Vegas Tattoo Club had the minimum not been as ridiculously as expensive as it was. Not because I was in Vegas (ok well maybe, I would like a "destination tattoo but I suppose I'll handle that when I'm in Europe in April). The artwork at the Club in the "Miracle Mile Shops" was quite impressive.
Hoover Dam/Grand Canyon-If you have access to a car I HIGHLY recommend taking the short trip to the Hoover Dam and/or Grand Canyon. There are plenty of tour groups that will pick you up from your hotel and take you to the various parts but you're on THEIR schedule. I had like 5 hours to hit what I could and get back before I would get in trouble, so having a rental car was ideal for me. I got to see the Hoover Dam and the West Rim on the Grand Canyon and I got back in time! (It was also interesting to see the "Vegas" outside of the strip.
Red Rock Canyon/Gold Spike Springs/Death Valley/Mount Charleston– I was unable to make any of these but it had originally been in my plan. Outside of Vegas are several fantastic hiking spots and geo thermal hot springs in the area. I had planned to hike to Gold Spike Springs but I ran out of time. Death Valley isn't too far nor is Red Rock Canyon. Many outdoor enthusiast in Vegas highly recommend Mt Charleston and Red Rock.
Shopping– One thing I did do that was probably very stereotypical of vegas is go shopping. Whenever I travel I pick up gifts for birthdays or holidays coming up for my family and friends. I went to the Miracle Mile Shops and the shops at the Bellagio and Venetian. Most of the stores are country wide but I try to shop at places I wouldn't have the chance to shop at where I'm from.
There is also the Mob Museum and a Burlesque museum. I wanted to go to both but had no time.
[Best_Wordpress_Gallery id="12″ gal_title="Vegas 2015″]