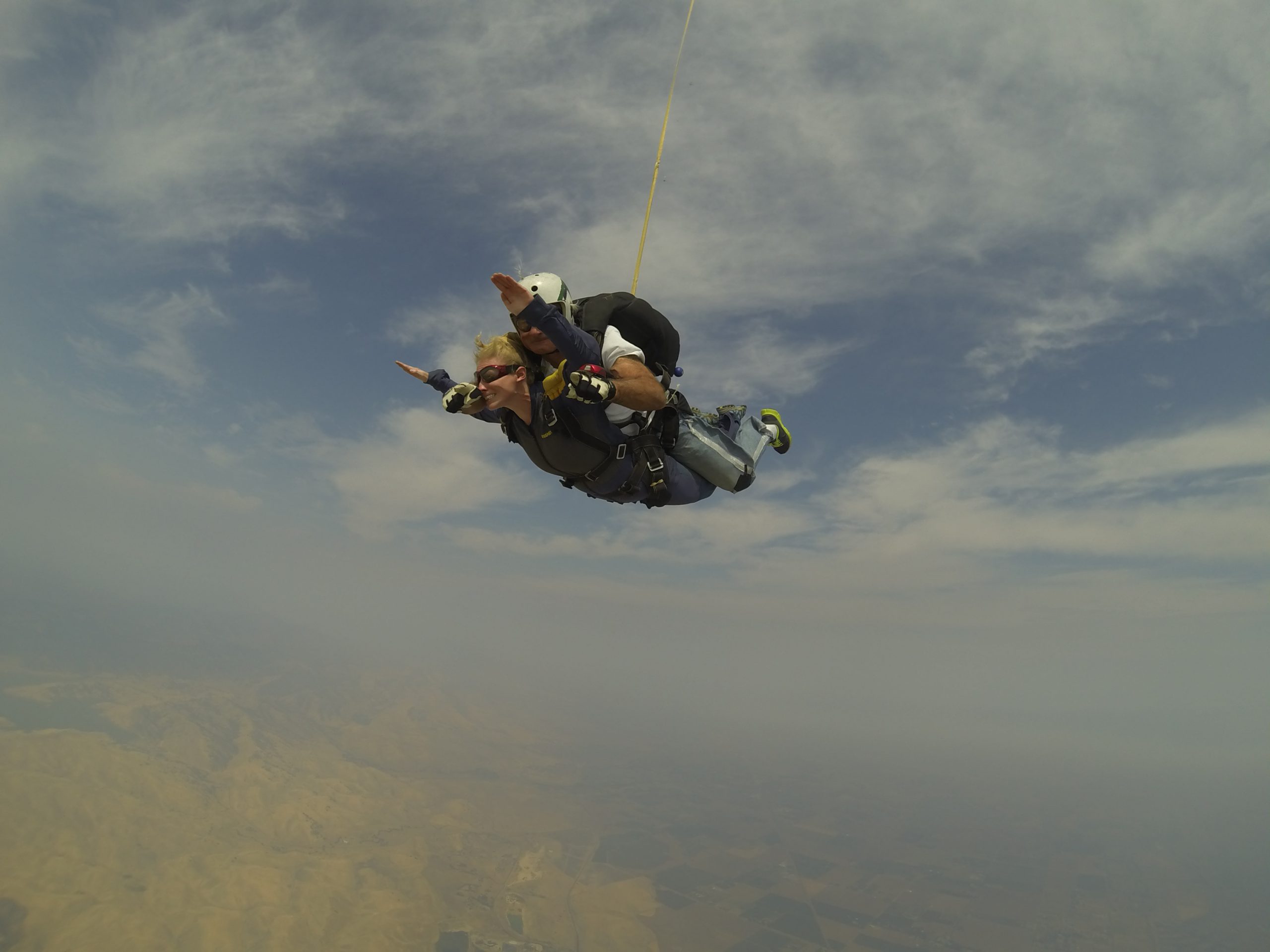 I jumped out of a plane…..
Since you are reading this, it means I wrote this which means I survived jumping out of a perfectly good plane. Normally I plan out and schedule post and I have for the days after today but this one I wrote on the 2nd anniversary with my current company and the day I jumped out of a plane.
IT WAS AWESOME!!!
Since first writing the truth about who I used to be in "The Truth is Embarrassing" I've clearly come out of my shell a bit….
There was South Point in May jumping 40ft into the ocean. Almost exactly 4 months to the day, I multiplied that height by 350 and I have absolutely zero regrets! My mom says she's going to kill me when I get home… which really makes no sense but whatever.
So to the actual story..
I picked up the rental car yesterday when I got to my hotel. I'm staying at the Fairmont which is supposed to be the epically amazing place, and architecture wise as well as history, it's great but well over priced in my book. I'm using my cell phones hot spot bc paying $14 a day for internet IN ADDITION to $350 a night for a room is just absurd.
Anyways, I picked up my car yesterday and rove to Muir woods and hiked roughly 10 miles (within the park alone). Bambi hiked with me for a bit. I used my cell phone as a remote for my go pro and got some shots of me before I left. Then I drove to Hawk Hill and asked random people to take a picture of me because I killed my go pro's battery with all the hiking. THEN I drove to Palace of Fine Arts. I was kind of bummed I couldn't go under the dome but a couple was getting married so w/e. The I headed back to the hotel put some icy hot on my legs like the 80 year old I am and passed out.
I woke up this morning and got an early start. My jump wasn't schedule until 12 but as I'm in a different state and relying on my cell phone that gets shitty reception to navigate I figured the earlier the better. The place was about an hours drive outside San Francisco but luckily enough I got there early and got to jump early.
The guy who was my Tandem Instructor (apparently that's what their called- the guy attached to you that actually pulls the shoot) was named Mad John…. Initially that was terrifying. I wasn't sure if that meant he was angry or crazy. But then I realized we both had to be crazy for jumping out of a plane.
We got suited up, he ran through some stuff I honestly don't remember and the guys filming everyone jumping started filming. I do remember them asking how I was feeling and honestly I was just sleepy…..
Once we get in the plane and headed up is when I woke up.
They opened the door at 14,000 ft. I remember John saying don't look down. I didn't but either way, he was controlling the whole situation so even if I hadn't wanted to jump, I had no choice. On 3 we were out the door.
We were in free fall for a while I honestly don't know how long nor does it really matter. Then he pulled the shoot, asked how my stomach was and then we did some hard spirals (James Bond Style). It was freaking Epic!!!
I will post the videos and photos once I have access to better internet and a dvd drive…..