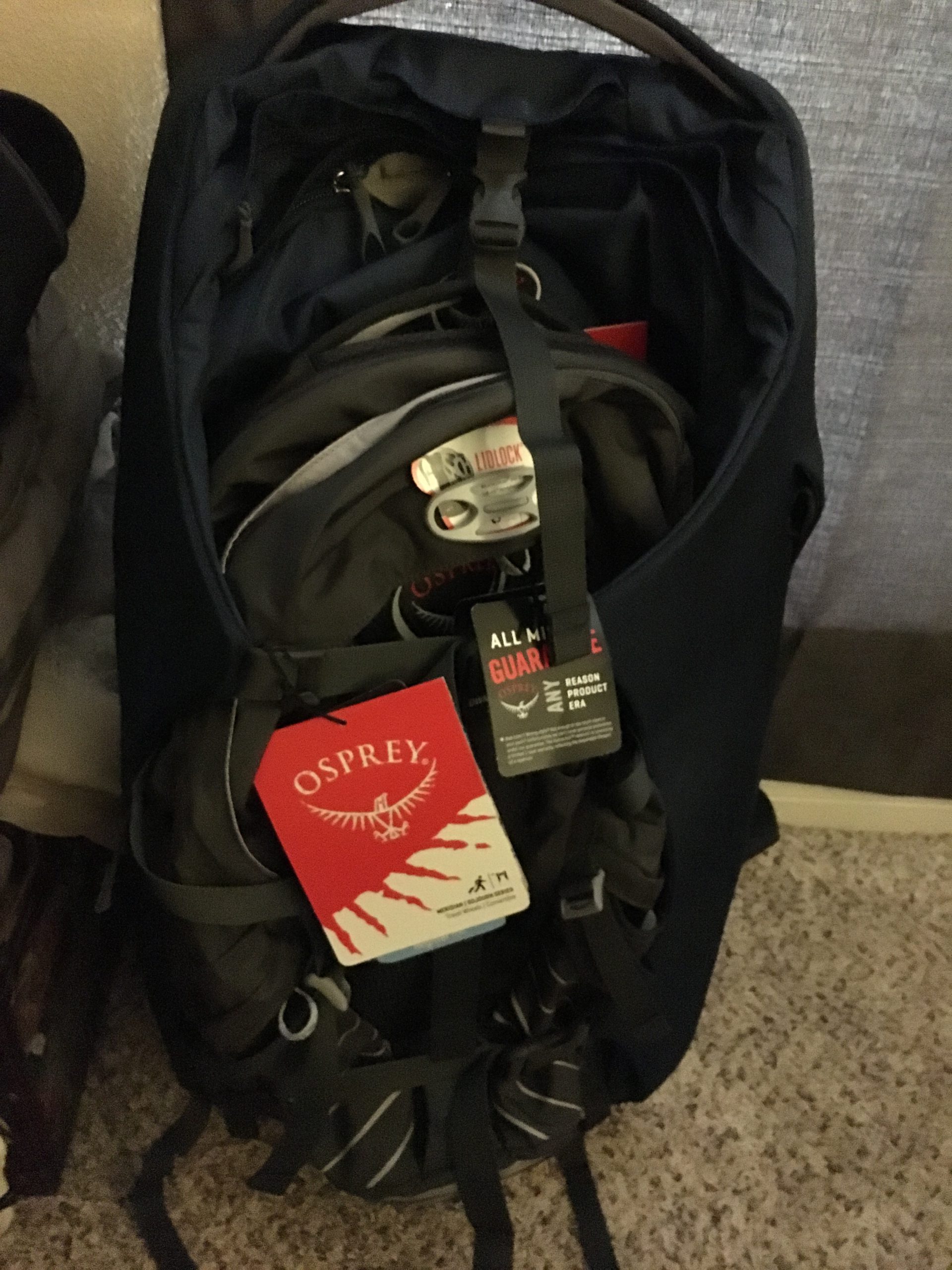 Buying the Right Travel Bag
I've traveled all over the world with many different bags. The one provided to me by the tour group I traveled with to Europe for a month was by far my favorite… until now. It was massive! To me it looked like a hockey duffle bag, it probably wasn't but holy hell it held a lot. Add in those space saver bags and it was like my entire wardrobe could fit. Towards the end of the month-long trip things got a bit tight with all the trinkets I was bringing home for everyone but it was still a great bag. Sadly the bag is no longer with me. I think it got lost somewhere in one of my 10-13 moves between 2005 and now. Also, I would tell you what brand it was but I have no idea. Sorry. (This one looks a lot like it though).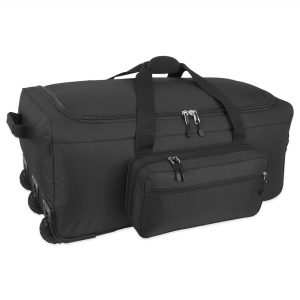 Another bag I had for a very long time was sort of a family bag, meaning, my brother and I could use it when we needed to but it usually stayed in the attic of my mom's place. That bag survived A LOT!  More trips than I can even count including the cobblestone streets of Stockholm but it was successfully killed by SAS airlines last November. I had to run around Skelleftea at 5 pm (it was dark already) to find a store that sold luggage. That's when I got my black EPIC back. Epic is the brand. It's not that "epic" of a bag to be honest. The only color choices I had were black, red, purple, and a strange orange. I couldn't commit to any of those colors so I went with black. By the time I got back to Texas, the damn bag was already missing one of the zippers pulls. I think I put a paperclip on it or something…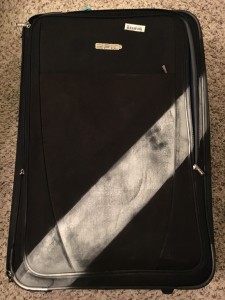 Before going to Hawaii last May, I decided I wanted a legit backpacker's backpack (not really sure why because it's not like I was going camping or anything) so I got this 65 liter High Sierra Backpack. It's a pretty nice backpack. Has tons of room especially if you are just packing tanks and bikinis. Rain cover included and loads of little pockets but for the most part it still felt small. I think if it were designed in a different manner it would have a lot more room. But that's just me.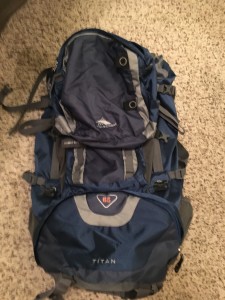 Then a few weeks ago, I read a review of the Osprey Sojourn series by Audrey at www.thatbackpacker.com. I had already been looking into Osprey day backpacks as my North Face that I've had for 10 years is a little worse for wear. I did send it to North Face and they did a really nice job of patching up what they could but I think it's time to retire that one from big trips at least. Anyways, the Sojourn series is for all intents and purposes, a BAMF. The unique thing about this bag is that it comes with both wheels and handle and the ability to be changed into a backpack! I was gobbsmacked!
It is not an inexpensive/cheap bag by any means. With the average price tag for the largest one (80 liters) at $319 USD that is a nice chunk of change. So before buying it, I decided to go and scout some locations around town that carry the Osprey brand. None of the stores had a Sojourn model on hand but checking out the stiching and the fabric quality of the brand overall was more important. I checked out REI and Whole Earth Provisions which are both great stores for any sort of travel needs, although adventure travel is more their thing.
Since I knew I would be retiring my North Face, picking out a backpack in the Osprey brand gave me a lot of insight into how everything is put together. They are STURDY bags and the brand, like many in this genre has a lifetime guarantee. A must for all current or wannabe nomads. After looking at both stores and many brands, I chose the Osprey Momentum 30 bag to replace my North Face Reacon. They are approximately the same size so I wasn't losing anything size wise. However, again, if you think North Face is pricey, Osprey will break the bank. The Momentum was $140 USD and that was a sale price (I always shop around for the best price before buying). After buying the backpack and testing it out, I was sold. The Sojourn needed the join the family. So like always, I searched around for the best price and some company out of Germany was having a sale. I got it for what equaled $224 USD.
I am not a one brand woman by any means. That should be fairly obvious with the various forms and brands of luggage I've had but the novelty and usefulness of the wheels to backpack conversion just takes the cake. It's great for city or hiking. And what makes it EVEN better is that Osprey make their bags to be easily connected. In the top portion of the Sojourn bag there is a loop clip so I can put that around the top handle of my backpack and then the straight jacket compression straps they have can go around it. It's perfect!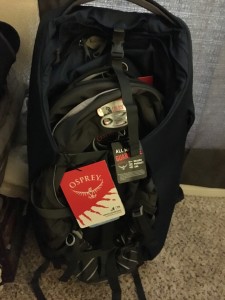 Initally when I started thinking about becoming a nomad or at least going abroad for some time, I was concerned. I usually carry a backpack around with me during the day. It's easier/holds more than a purse. But on the days I would be traveling with both, the High Sierra I had didn't really work well having a backpack clipped on to it or attempting to wear it in the front and after lugging a traditonal bag around Stockholm, I knew that was a pain in the ass. So after almost a year of searching for the perfect solution, Osprey has stolen the show.
And Just as an FYI- I decided to pack this bag (the Sojourn, nothing in the backpack) just to see what it could truly hold….
2 scarves
5 pairs of pants
5 pairs of shorts
4 skirts
3 dressses
3 sweaters
2 bikini tops
2 bikini bottoms
2 rashguards/1 Scuba Top
5 nice bras
2 sports bras
22 pairs of underwear
23 shirts (nice, tank top, t-shirt)
1 pair of tall boots
1 pair heels
1 pair ballet flats
4 pairs of flip flops
1 pair of deck shoes
1 pair of tennis shoes/trail runners
And toiletries.
And this was WITHOUT Space Saver bags!
It DEFINITELY could have held more but thinking about what I would bring to live somewhere else, that's all I could think of. Except for a coat. I would carry that on with me.